The Huge Environmental Benefits of Carbon Offsetting for Restaurants and Businesses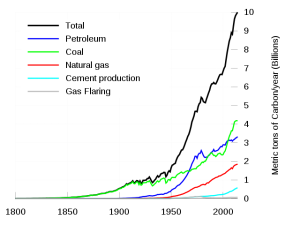 We live in a day and age where more and more consumers are becoming environmentally-savvy. They are eager to protect the environment and are going to great lengths in order to save our planet. This whole new trend of carbon offsetting is sweeping all across the globe.
Businesses in the catering and food industries that show their customers that they really care about their carbon emissions and are willing to reduce their carbon footprint are getting not just the respect and appreciation of consumers, but also their time and money.
Below, we'll take a closer look at the huge benefits your business can get by going green and embarking in a carbon offsetting program. Let's first take a closer look at what carbon offsetting actually is.
What is Carbon Offsetting for Businesses?
First things first. The carbon footprint is a term that denotes the actual impact of a business on the environment. Carbon is considered to be the main gas produced by activities such as flying, transportation, mining industry, energetic industry, and other similar industries.
Offsetting your carbon footprint using a service such as Carbon Click, as a business, means that you are willing to invest in certain countermeasures to reduce the impact of your carbon footprint on the environment. Some of these countermeasures include purchasing carbon credits, planting trees, investing in stocks at companies that promote green services or donating to organizations and entrepreneurs who develop renewable energy sources.
What About the Benefits of Carbon Offsetting for your Restaurant or Business?
The biggest benefit you can have is directly related to winning customers and improving your brand image in your niche. By offsetting your carbon cost and by enabling your customers to offset their carbon cost, you will demonstrate your green policy and desire to fight pollution and save our planet.
Over 90% of customers would rather choose to work with a company that is environmentally-friendly, even if it's more expensive than with a company that does not care about the environment. Additionally, by leveraging carbon offsetting, you can create a unique brand image and boost your public relations.
Another huge benefit of offsetting your carbon is related to marketing. You can promote your business as environmentally-friendly, which in turn will attract new potential partners and investors over to your side. You'll be able to grow and expand your company and find valuable partners who are also committed to going carbon-free.
To top it all, carbon offsetting minimizes the risk of your business being removed from the supply chain based on environmental grounds. There are already many businesses on the market that face certain restrictions because of their lack of carbon offsetting measures.
With offsetting, you can also engage your customers to interact with you and make purchases. For example, you can offer certain carbon-related rewards to people who spend money. For $1 spent, you can offer 100 grams of carbon offsetting. If you have a transportation company, you can also enable people to pay on your platform for offsetting their trip.
Getting a green business by leveraging the power of carbon offsetting enables you to get into the line with other ethical businesses and dramatically grow your company and brand awareness. To learn more about how you can implement a carbon offsetting tool on your site, do not hesitate to contact us.